Calling is the best form of communication. Instead of wasting time on text messages, many people prefer calling each other. Although it is an essential mode of communication, it can be quite risky if you are talking to the wrong person. Many kids share their contact numbers with strangers and start talking to them on the phone. This is behavior is commonly seen in kids whose parents are mostly away at work. But now, you don't have to worry about your kids as you can easily use Spy call to secretly spy on their call logs even if you are away from home.
What is Spy Call?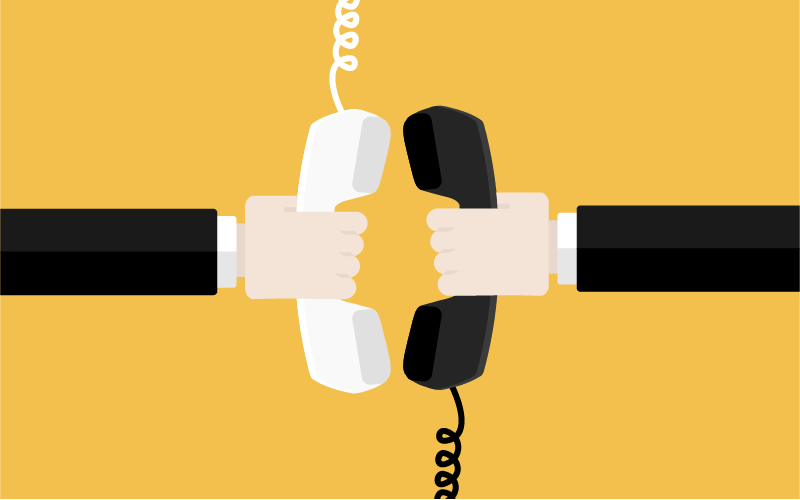 Spy Call helps you to check the call logs on the phone secretly. By checking the call logs, you will know who your kids are talking to and how much time they spend on each cal.
You can also use Spy Call to monitor your employee's call logs. Many employees call their friends during working hours to kill boredom. Instead of focusing on their work, they waste their time talking on the phone.
Spy call helps you to get every detail about calling activity for free. You can use it in a discreet manner to avoid unnecessary suspicion.
Features of Spy Call
You can not only spy on calls but other activities as well by using spy call. It supports many features.
Call Logs: You can use call spy to get details about the incoming calls, outgoing calls, and missed calls.
Caller's Details: You can obtain the caller's details like their name and number.
Geo Tags: You can even check the geotags of the calls. It will help you know the location of the caller.
Call Reports: You can obtain call reports like top callers and call duration reports.
Block Number: You can block a certain number from the phone book or set alerts o know when the number calls.
Date/Time: All the call logs are recorded with date and time. You can check the date and time of each call.
How to use Call Spy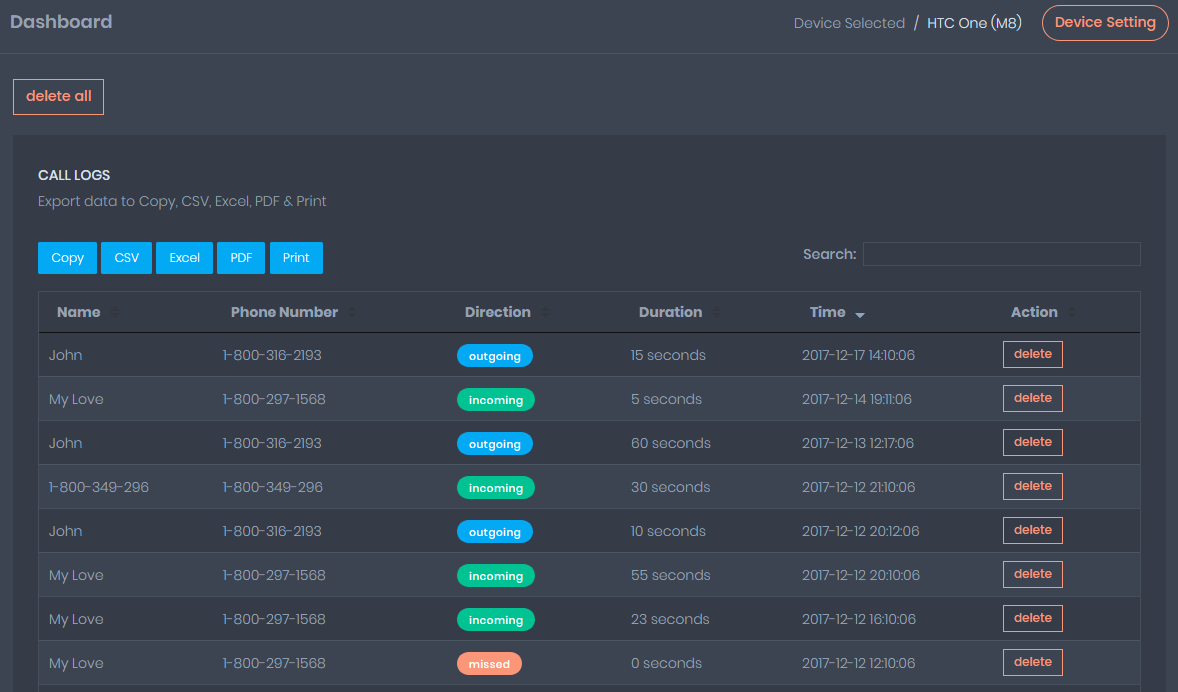 To use call spy for free, you have to use AppSpyFree. By installing this spying app, you will be able to use the call spy feature.
Steps to Spy on Call Logs for Android
To spy on the calling activities of an android phone, you have to download and install the app.
The first step is to get the android phone and prepare it for download. After you enable sources and make other changes, you can download the app. You have to use the link from the website to download it on the phone.
After downloading the file, you have to open it and install it on the phone manually. Click the install button to start the installation.
Sign up means to make an account on the app. You have opened the app and use the signup option. Enter your details and complete the process.
You need to hide the app and erase the evidence before keeping the phone away.
To use the app for spying, you have to log in from the website at appspyfree.com/cp/.
Use the Spy call option from the account to start spying on the call logs and use different features of spy call.
Steps to Spy on Call Logs for iPhone
To spy on iPhone's calling activity, there is no need for installation. You can directly set up the app without installing it.
You have to complete the account creation process from the website. Use the signup option and complete the process.
To connect the spying app with the iPhone, you have to use a cloud panel option; after that, enter the user's iTunes details in the box to set up the connection.
To use the spying app to spy on an iPhone, you have to login first.
Use the Spy call option to start spying on call logs and other spying activities.
Why Choose Spy Call?
Parental Control: You can use a spy call to know who your kids are talking to. To can stop them from talking to strangers and block their number.
Employee Productivity: You can check the employee productivity by checking their call logs report and call duration.
Workplace Monitoring: Spy Call also helps you to monitor your work and maintain discipline in your company.
Conclusion
A spy call is a very important spying feature which helps you to track all the calling activities. To spy on call logs, you have to use AppSpyFree.